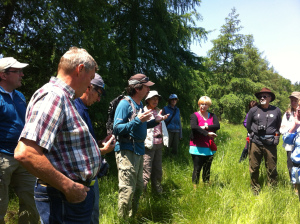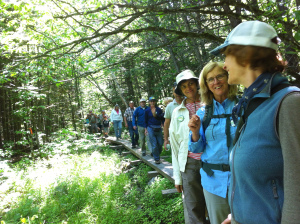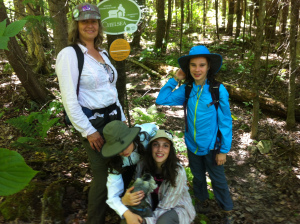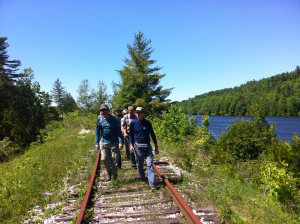 Thirty people showed up last Saturday afternoon to hike the des Pommiers – Winnisic Trail.
Led and interpreted by Doug Taylor, who organized the trail building over three years, Doug was able to describe the process of the trail's development, of bridge building and the hard work of carrying the materials onto the trail.
The hike started at the Route 105 trailhead, just north of Pine Road and followed the trail north through forest, field, over bridges, and wooden walkways, followed by a fox, down Winnisic road and finally returning along the railway and the beautiful Gatineau River.
Thank you to the dozens of volunteers who contributed over 450 hours of labourbuilding the trail and to the hikers for joining us on a sunny afternoon in June.  Does it get much better?