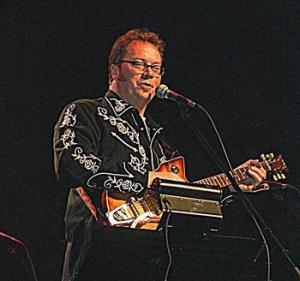 Want some Sunday afternoon Blues? Raise the roof at a house concert by Blues musician Rick Fines, and raise money for the great work of Sentiers Chelsea Trails.
Where:
Roberta & Sandy's house
8 Chemin Matthew (Musie), Chelsea
When:
September 21, 2014 from 3-5 PM
                   $25
To buy tickets:    http://tinyurl.com/memkshf
There's only room for 50 people so get your tickets soon.
For those of you who don't know Rick, he is a veteran of the folk and blues circuits in North America. He is an engaging storyteller and songwriter. He won the MapleBlues Award for Songwriter of the Year, Acoustic Act of the Year (twice), and has received eight additional nominations. His song "Riley Wants His Life Back" won first place in the blues category of 2003 International Song writing Competition, with B.B. King one of the judges! His work with Jackson Delta (for 15 years) brought nominations from both the Juno and the Handy Awards. He has played for legendary blues piano player Pinetop Perkins, songstress Colleen Peterson, folk icon Penny Lang and many others. He toured from Newfoundland to B.C. to the Arctic last year alone, bringing his understanding of blues, finger-style and bottleneck guitar.